---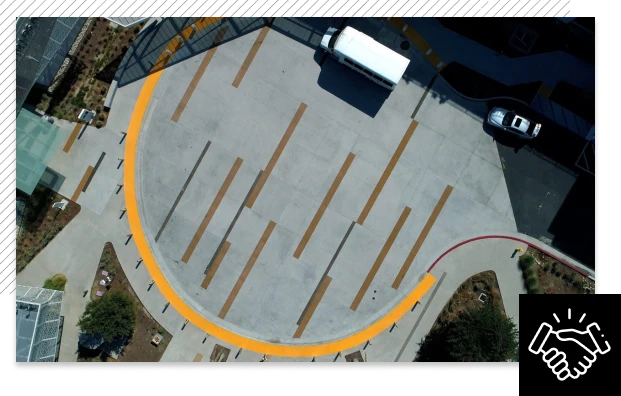 ---
FLATWORK COMMERCIAL CONCRETE SERVICES IN SOUTHERN CALIFORNIA
Experience Unparalleled Concrete Solutions with DV Contractors
---
DV Contractors is a leading commercial concrete contractor serving the Central and Southern California regions. With years of experience and a team of professionals, DV Contractors is the go-to choice for businesses and organizations seeking durable, reliable concrete structures that stand the test of time. From foundations and slabs to walls, columns and more, we have the expertise and resources to deliver outstanding results in every project we undertake.
As a frontrunner in the field, DV Contractors offers premier commercial concrete services in Southern California and beyond. Our crew is unwaveringly dedicated to providing superior flatwork solutions and follows a comprehensive approach to your project. From blueprint to building and beyond, we are committed to collaborating closely with our clientele to guarantee every task is accomplished on time, within budget, and adhering to the highest quality standards.
Whether your project involves concrete foundations, slabs, retaining walls, or any other form of commercial concrete labor, rest assured that we are on a mission to deliver exceptional outcomes that surpass your expectations.
Expert Flatwork Solutions for Your Commercial Needs
---
DV Contractors Inc. specializes in flatwork commercial concrete projects, providing exceptional installation of concrete surfaces for new construction and renovation projects. Our expertise ensures timely delivery, cost efficiency, and outstanding quality.