---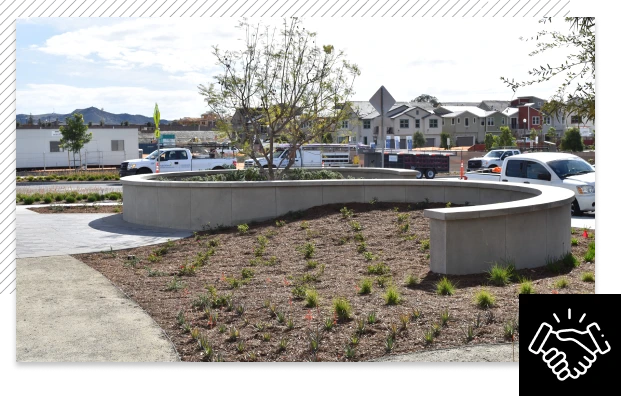 ---
CONCRETE SOLUTIONS FOR YOUR COMMERCIAL WALLS IN SOUTHERN CALIFORNIA
Experience Unmatched Strength and Aesthetics with DV Contractors Inc.'s Commercial Concrete Walls
---
As a reputable commercial concrete contractor, DV Contractors takes pride in delivering exceptional wall services. Our commercial concrete specialists are dedicated to providing quality wall construction, repair, and maintenance services across Southern California and beyond. Whether you require a new wall installation or fixing existing wall damage, our experienced team is equipped with the right tools and expertise to exceed your expectations.
At DV Contractors, we understand the value of durability, flexibility, and resilience. With our solutions, you can rest assured knowing you will have solid walls that can withstand even the toughest environmental conditions.
DV Contractors is a leading commercial concrete contractor serving the Central and Southern California regions. With years of experience and a team of professionals, DV Contractors is the go-to choice for businesses and organizations seeking durable, reliable concrete structures that stand the test of time. From foundations and slabs to walls, columns and more, we have the expertise and resources to deliver outstanding results in every project we undertake.
---
Commercial Concrete Walls Services by DV Contractors Inc.
---
DV Contractors Inc. specializes in providing top-notch commercial concrete wall services for clients in Southern California and beyond. We take pride in using only the highest quality materials and advanced technology to guarantee outstanding results. Moreover, our extensive expertise in designing and constructing concrete projects for high-profile commercial properties ensures that our clients receive reliable and durable structures that withstand the test of time.