Fountains & Water
Features
Fountains & Water
Features
---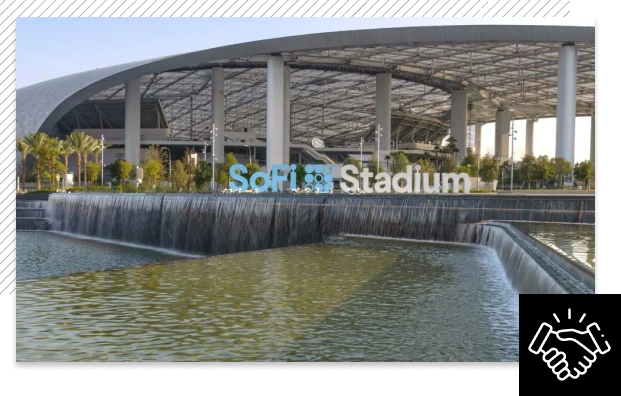 ---
SOUTHERN CALIFORNIA'S LEADING COMMERCIAL CONCRETE FOUNTAIN & WATER FEATURE SOLUTIONS
Elevate Your Landscape To New Heights With Our Stunning And Innovative Commercial Concrete Fountains And Water Features
---
DV Contractors Inc. stands as a premier provider of commercial concrete fountain and water feature services across SoCal and beyond. With a wealth of experience accumulated over the years in this industry, our certified professionals bring a breadth of knowledge and expertise, providing you with the confidence that your project is managed effectively from inception to completion.
Our commitment to excellence and attention to detail guarantees the creation of stunning, functional water structures that enhance the aesthetic appeal of your commercial spaces. Whether your needs involve the installation of ornamental fountains, serene ponds, cascading waterfalls, or any other water feature work, you can rely on us to deliver exceptional results that go beyond your expectations.
DV Contractors is a leading commercial concrete contractor serving the Central and Southern California regions. With years of experience and a team of professionals, DV Contractors is the go-to choice for businesses and organizations seeking durable, reliable concrete structures that stand the test of time. From foundations and slabs to walls, columns and more, we have the expertise and resources to deliver outstanding results in every project we undertake.
---
Transform Your Commercial Space with Captivating Concrete Fountains & Water Features
---
Let us help you create a serene ambiance that attracts customers and boosts employee morale! At DV Contractors, we work closely with our clients to design, install, and maintain eye-catching water features and concrete fountains tailored to their unique needs and preferences. In addition to enhancing the aesthetic appeal of your property, our commercial concrete fountains and water features provide numerous benefits, such as reduced noise pollution, improved air quality, and increased property value.